Join us on September 22nd for our annual Fall Tech Mixer. Hosted by the SVTC's Board of Directors, this is our premier fall event. Join current and potential members as they mingle and network.
It's our treat - appetizers are 'on us' ... the food is fabulous and
coconut shrimp will definitely be on the menu again!
Drinks are Dutch treat.
Find out what we're doing as an organization, and what our members are doing individually.
Let us know you're coming so that we'll have plenty of appetizers.
Feel free to bring a buddy, a customer, or a co-worker!
Please register each
_____________________________________________________________________________________
SVTC Luncheon at JMU Lakeview Hall | Tour of the 4-Va facilities | Brown-Bag | Guest: Debbie Murray,
Commonwealth STEM Industry Internship Program (CSIIP)
September 16, 11:15am-1:15pm, Harrisonburg, VA
Tour of Lakeview Hall and its 4-VA facilities is from 11:30-12:00pm. Networking will be at noon. Please read about the brown-bag / lunch options, below. |
Membership not required. | Registering will enable us to bring you a pre-printed nametag.
About Debbie Murray, Virginia Space Grant Consortium Program Manager, Internships and Research Experiences: Debbie will talk about the Commonwealth STEM Industry Internship Program (CSIIP), the program that is sponsored by the Commonwealth of Virginia connecting Virginia companies offering paid STEM internship opportunities with undergraduate students pursuing STEM majors at a Virginia college or university with the hope of ultimately keeping this STEM talent employed in the state of Virginia. http://csiip.spacegrant.org
**********************
About Lakeview Hall and 4-Va:
Lakeview Hall (298 Port Republic Road, Harrisonburg, VA 22807) is the new home for several JMU centers: the Center for Assessment and Research Studies (CARS), the School of Strategic Leadership (SSLS), and 4-Virginia (4-VA). Aside from serving as the home to some of JMU's premier centers, Lakeview Hall offers a variety of unique academic, collaborative, and conferencing facilities with one of the best views of the newly restored Newman Lake. Located just inside campus next to exit 245, Lakeview Hall promises to be a busy place.


The north-facing conference room has floor-to-ceiling and picturesque glass walls overlooking the lake. The new TelePresence room was custom built to enhance 4-Va's global access to participate in large shared courses as well as providing a professional studio with the latest video conferencing technology to help connect local groups with regional, national, or international stakeholders.


Finally, Lakeview Hall is home to 4-Va's first shared STEM Lab. This space is designed as a place where professors and students from different academic disciplines can come together, create and teach new courses, and share those courses with other 4-VA schools. A whole suite of new instructional technology was integrated so that students and faculty can participate wirelessly, remotely, in-person, on any device.


With 3d printers, laser cutters, CNC, MIG/TIG welding, a 3d modeling suite, a vinyl cutter, and an assortment of hand tools, imagination should be the only limitation. This space will also serve as the newest X-Lab and home to the community-focused
RocktownRockit
projects.
Parking will be tight and we recommend the lot across Port Republic Rd. ARRIVE EARLY TO ALLOW TIME FOR 2-3 MINUTES OF WALKING AND A FEW MINUTES TO PURCHASE FOOD. Ticketing will be suspended during the time of the luncheon in lots L, AND R2; AND (located across the interstate next to Exxon) in lots R10 & R11. If you are attending with someone you know, we suggest a carpool!
Food: Bring your own or purchase some after you park, e.g. from Starbucks, Jimmy Johns, Tutti Gusti, or Asian City Chinese. We will eat together after the tour of Lakeview Hall.
_____________________________________________________________________________________
SVTC Tech on the Wharf
Thu., Oct. 8, 5:30-7:30pm, Staunton, VA |
Lightcastle, 9 Middlebrook Ave.
Creating lots of technology? This is your crowd. Busily using technology? This is ALSO your crowd! Tech on the Wharf in Staunton is back!

Modeled after our popular Tech on the Square in Harrisonburg, we'll network, have a beer or other beverage, snack on pizza, and talk tech & business. Members

and

non-members are welcome!


Registration is appreciated -- that way we know how much pizza to bring and we can pre-print nametags for everyone.
_____________________________________________________________________________________
SVTC Luncheon: Value Creation in the Commonwealth Through the Use of Data Analytics
October 15, 11:15am-1:15pm, Wood Grill, Harrisonburg, VA
Data is a huge asset to the Commonwealth. How do we turn data into value? What are the challenges that have been encountered to get to there? Speaker: Anthony Fung, Deputy Secretary of Technology, Commonwealth of Virginia

Find out what programs and initiatives the Secretary of Technology has been developing and has underway to help the cause.

Special guest: Dr. Chris Mayfield, JMU (CISE / CS) will update on Apps4Va (
http://www.apps4va.org/
)
Apps4Va: Education data is used in so many ways-like generating reports on enrollment or finding ways to reduce classroom overcrowding. Apps4VA is a program that engaged the public in developing fresh and innovative ideas on how to use education data and to develop the tools to do just that!
Networking begins at 11:45am. Dutch treat. Membership not required. Registering will enable us to bring you a pre-printed nametag.
_____________________________________________________________________________________
Congratulations to New Harrisonburg Start-up:
Blue Vigil
Harrisonburg, Sept. 2, 2015:
Harrisonburg Startup Company Blue Vigil has closed the $250,000 seed round, which was funded by private investors from the local community. Blue Vigil is in the process of commercializing a tethered hovering observation platform technology. This aerial platform is designed to provide a low altitude vantage point and can carry a wide variety of cameras, sensors, or radio equipment. It is mobile, lightweight and easy to deploy. Training and additional manpower is not necessary to use the platform. The tether provides the power supply, allowing the platform to stay aloft for a virtually unlimited time.

The startup was developed through an innovative economic development program managed by Herndon based InnovateTech Ventures. Working in partnership with Mary Lou Bourne, Executive Director of James Madison University's Office of Technology Innovation and Economic Development and a small group of private investors in Harrisonburg, InnovateTech identified the technology along with this promising startup. They recruited experienced entrepreneur, Todd Stave, to run Blue Vigil.
Read more >>>>
(PRN press release)
_____________________________________________________________________________________
2015 ASQ Innovation Conference

September 18-20, Charlottesville, VA
Update: Conference attendance was reduced to $225

Innovation is today where quality management was 25 years ago. It is often confined to a small group of people in your organization- these great ideas and useful approaches are not always well publicized and do not always engage all of your people. Innovation can also mean different things to different people. To be successful, innovation- like quality-needs to engage everyone. To consolidate the Innovation Body of Knowledge, the ASQ Innovation Division is tapping a wide range of innovation thought leaders and practice leaders to find what works well, how success has been generated, and how successful approaches can be employed more widely. Not every method will work well for everybody, but there will be tools and techniques that you can use in your own work environment.

Featuring an Exciting Slate of Speakers Who's Range of Innovation Topics Includes:
Culture

Managing Innovation

Process

Quality to Innovation Pathway

Stats and Innovation

Innovation in an Established Organization
Morning Keynote Speaker: John F. Elder IV, Ph.D. | President of Elder Research, Inc.
Afternoon Keynote Speaker : Mark Moyer | Administrative Director of CAMLS Innovation Center
Sunday Workshop: Shizuka Modica " Smart Creatives" for Innovation, Thus Quality
September 18-20, 2015
Holiday Inn University Area and Conference Center | 1901 Emmet Street | Charlottesville, VA 22901
_____________________________________________________________________________________
JMU and Shenandoah Valley Biotech Showcase
Monday, October 12, 10:30am, JMU
Hosted by VirginiaBIO, James Madison University, the Shenandoah Valley Partnership and public and private, together they highlight education and industry innovations in the biotech arena in the Shenandoah Valley.
This event will bring together businesses engaged in the bio sector, regional research assets and academic partners, marketing and economic development professionals to highlight exciting bio innovations in the Shenandoah Valley and the surrounding region. Attendees will discuss current research and academic offerings related to bio at JMU, Blue Ridge Community College, and other workforce partners, and identify opportunities for networking, collaboration and business development. The day will end with a casual Beer & Biotech event in downtown Harrisonburg.
JMU offers the state's only undergraduate biotechnology degree, and the Valley is home to leading bio companies making advancements in human and animal health, agricultural and industrial bio, health care delivery and manufacturing. Join us as we learn more about public and private university-based bio assets in this region.
_____________________________________________________________________________________
The Commonwealth of Virginia Cyber Security - Unmanned Systems Technology Showcase
September 30 - October 1, Chester, VA
The Commonwealth of Virginia Cyber Security - Unmanned Systems Technology Showcase will bring together the cyber security and Unmanned Systems (UMS) communities, academia,entrepreneurs, federal labs, and industry to explore the interdependence, barriers, and opportunities in this rapidly emerging space.

Commercial success of UMS requires the integration of cyber security technology in UMS design, production, and applications; a successful UMS ecosystem will drive a vibrant supporting cyber security industry. The commercial success of the one drives the commercial success of the other creating new business opportunities for both small and large firms and explosive job growth. Virginia can harness this dynamic by enabling the formation and evolution of a state-wide integrated technology ecosystem based on UMS and cyber security technology. This ecosystem must be not only a center of business and industry; it must also be a place of invention and innovation.

SPEAKERS
Karen Jackson - Secretary of Technology
Dr. Philip Singerman - Associate Director, NIST
Jandria Alexander - Aerospace Corp.
Dr. Barry Horowitz - UVA
Jonathan Oliver - Aerospace Corp.
Robin Menke - VCU
Richard Carlson - Aurora Flight Sciences
John Lamb - Huntington Ingalls Industries
Dr. Rob Griesbach - Chair FLC-MA
Rich Antcliff - NASA
Tom Weithman - CIT
Jean Peters - Golden Seeds Angel Network
Conner Trebour - WealthForge
Dr. Honeyeh Zube - NIST

Registration
Conference Registration: $199 | Student Registration: $50

Sponsor
Bronze - (1 Free Registrant and Logo) $500
Silver - (2 Free Registrants, Booth, & Logo) $1000
Showcase Booth $150
_____________________________________________________________________________________
Improving the Problem Solution Generation Process
October 14 2015, 8:00 pm - 4:30 pm | Plecker Center at Blue Ridge Community College
Organizations and individuals are always trying to solve analytical and/or creative problems. Far too often, the process of brainstorming is relied on as the primary method to help identify potential solutions. However, there are more powerful options available that are more rigorous and typically generate a greater number of possibilities that are likely to be more potent and reliable.

This 1-day workshop will present several additional options that can provide triggers to improve the solution generation process by thinking about a system from different perspectives.


About the Workshop Leader: Duke Okes has worked in the quality profession for more than 35 years, first as a quality engineer with TRW Automotive, and since 1985 as an independent consultant, trainer, speaker and author. He is an ASQ Fellow, is ASQ CMQ/OE, CQE and CQA certified, and holds degrees in technology, business and education. He is the author of two books covering some of the core skills for process management, "Root Cause Analysis: The Core of Problem Solving and Corrective Action" and "Performance Metrics: The Levers for Process Management," as well as dozens of articles on these and other quality management topics.
Cost: ASQ Members - $275 | Early-Bird: ASQ Members - $225 | Non-Members - $375 Non-Members - $350
Registration deadline: Early-Bird: Wednesday, September 2, 2015 (Midnight)
Final: Friday, October 9, 2015 (Noon)
_____________________________________________________________________________________
S
VTC's Bits and Grits
September 15, 8-9am;
Mrs. Rowes, Staunton, VA
Come get together for great breakfast and to talk some tech. Dutch treat. No reservations required.
This is where our technology users and creators get together to connect about various topics (while eating some good food!). This occurs on the 3rd Tuesday of every month. Look for Kurt Plowman.

No reservations required.
_____________________________________________________________________________________
Job Opening: Programmer/Analyst - System13, Inc.
From System 13:
System13, Inc. is searching for a Programmer/Analyst to join our development team. Our programmer/analysts work closely with our project manager and our clients to support and continuously refine our web-based health information systems application. Programming, database interaction, troubleshooting, and customer service are all elements of this position. We are interested in hiring an individual who wants to be a part of a team and who wants to establish a long-term career with a stable company.
_____________________________________________________________________________________
Level III Members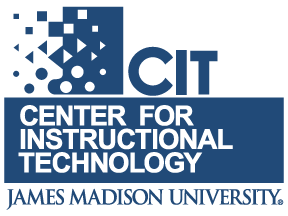 >> Ready to become a member, too?
>> How have you benefited from participating in our activities and/ or from membership? Tell us!
Contact Us
Shenandoah Valley Technology Council

800 S. Main Street MSC 4901

Harrisonburg, Virginia 22807

540-568-7882